THEFT
An NFT Sale by NOOR Images
NOOR Images presents "Theft," a groundbreaking NFT sale to help launch a new paradigm of digital ownership and rights management for the professional photography market.
In conjunction with the launching of the Pix.T platform, three renowned NOOR authors — Andrea Bruce, Olga Kravets and Francesco Zizola — have each produced a provocative, original image that reclaims control of a photograph that has been stolen online by a third party. 
NOOR, one of the world's top photojournalism agencies, is a founding partner in the building of Pix.T, a project launched with support from Google's DNI fund for digital journalism innovation to develop a new blockchain-based protocol for rights and use management of photographs. 
This inaugural series of NFTs marks a watershed for the professional photography market, which has a unique opportunity now to be reinvented for the digital age with blockchain-powered web3 technology. Each of the three works is an affirmation and reclamation of the value of the work of the individual authors, while the series stands as a wider call to respect the craft and mission of photojournalism among professionals in the field convinced that digital technology is ultimately an opportunity that must be harnessed to reinforce the medium's unique role in documenting our world.
by Andrea Bruce
Reversal
"Reversal" by Andrea Bruce — The iconic photograph that Bruce shot of a teenage girl on a rooftop in Bangalore, India was originally published in 2016 in The New York Times for an article about the plight of rural female workers migrating to urban areas. Three years later, without permission or payment, the In-Depth-News website published a doctored, reversed copy of the image for its own fundraising campaign. To create the NFT image, Bruce digitally positioned the original image next to the falsified copy and photographed them on her laptop, as she points to the true shot.
REVERSAL - Find out More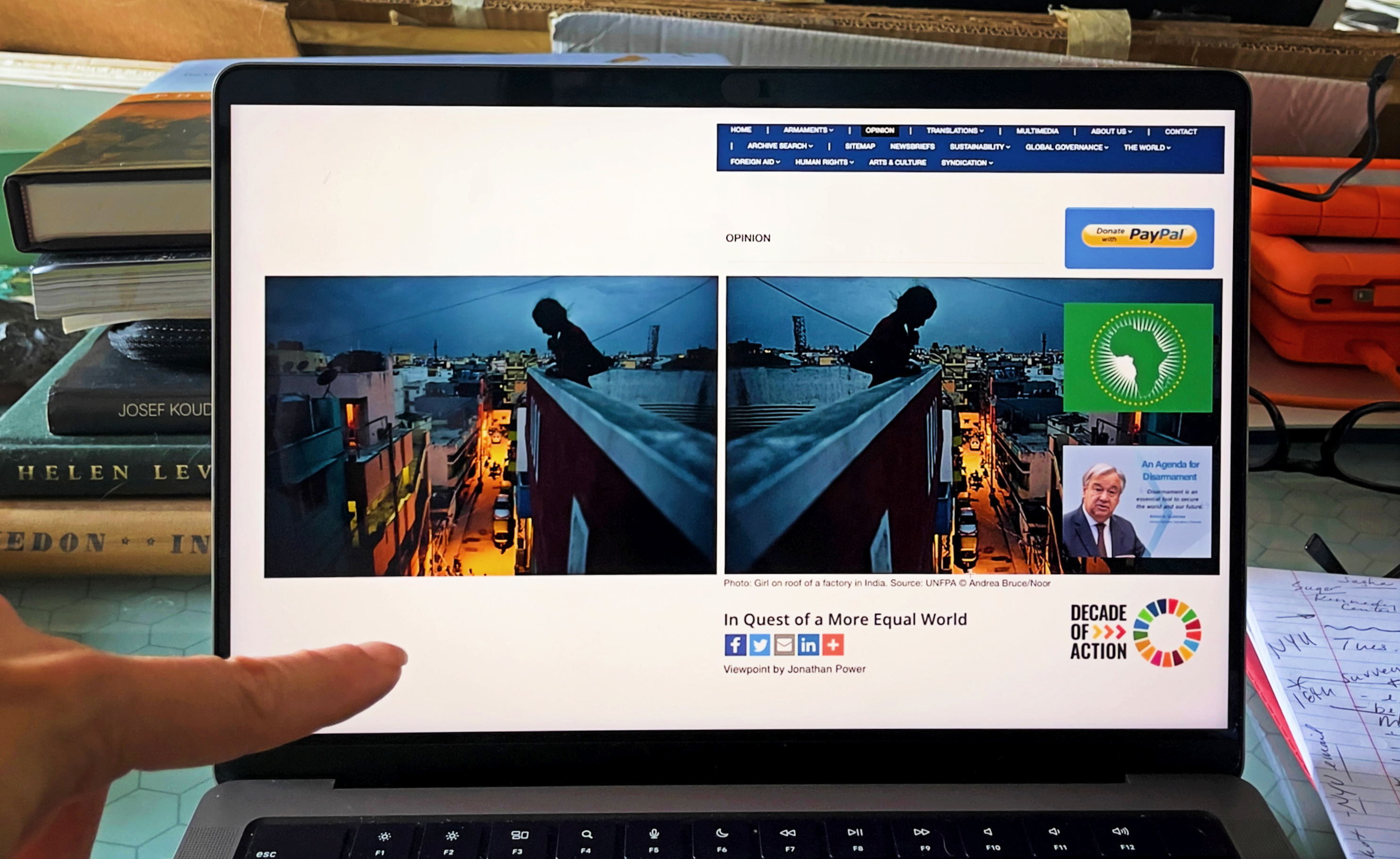 by Olga Kravets
Nemesis
"Nemesis" by Olga Kravets — As part of a long-term project about Russian converts to Islam, Kravets took a series of portraits of Maksim Baidak (Salman), including one spontaneous yet haunting image shot under a tree in the town of Erzurum, Turkey, where he was forced into exile by Russia's anti-Muslim government policy. Several years later, Kravets discovered that a pro-Kremlin website had uploaded her portrait onto its websites to accompany an article attacking Salman. The website removed Kravets name — crediting the photograph to "google.com." For her NFT image, Kravets sets the nemesis website's article with the stolen image on her iPhone, which she places in a similar green setting in a park near her home outside of Paris.
NEMESIS - Find out More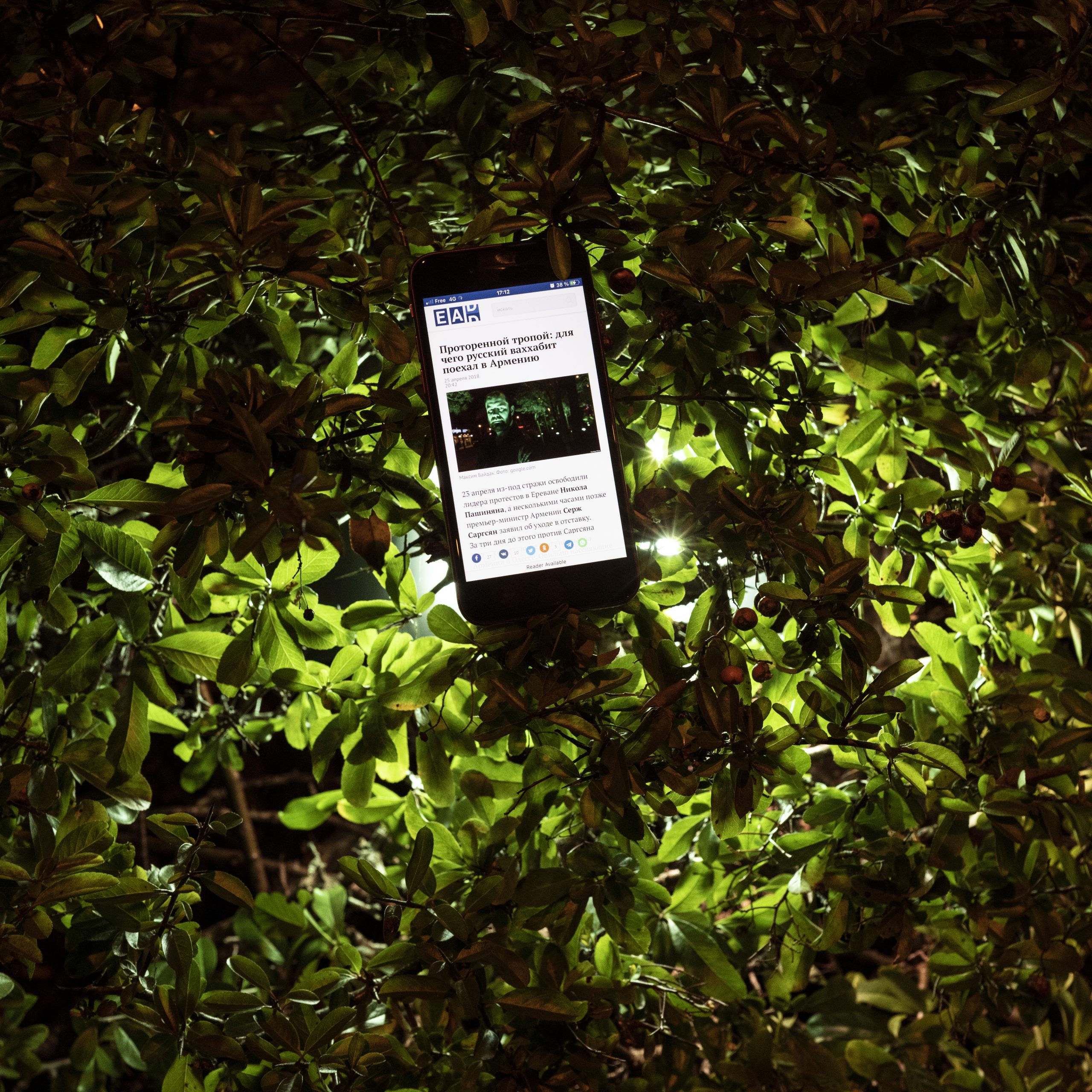 by Francesco Zizola
Holdup
"Holdup" by Francesco Zizola — In addition to his award-winning photojournalism, Zizola sells select work on the art market, including a recent long-term series on traditional tuna fisheries in Sardinia, Italy. An online photo gallery that had represented him in the past, continues to post his photos on their Instagram account, despite his repeated demands that they take them down. One recent stolen image is a dramatic black-and-white shot he'd taken by drone above the massive fishing nets. For the NFT work, he's holding up the offending Instagram post on a smartphone as he stares into his own reflection gazing at the blatant holdup of his work.
HOLDUP - Find out More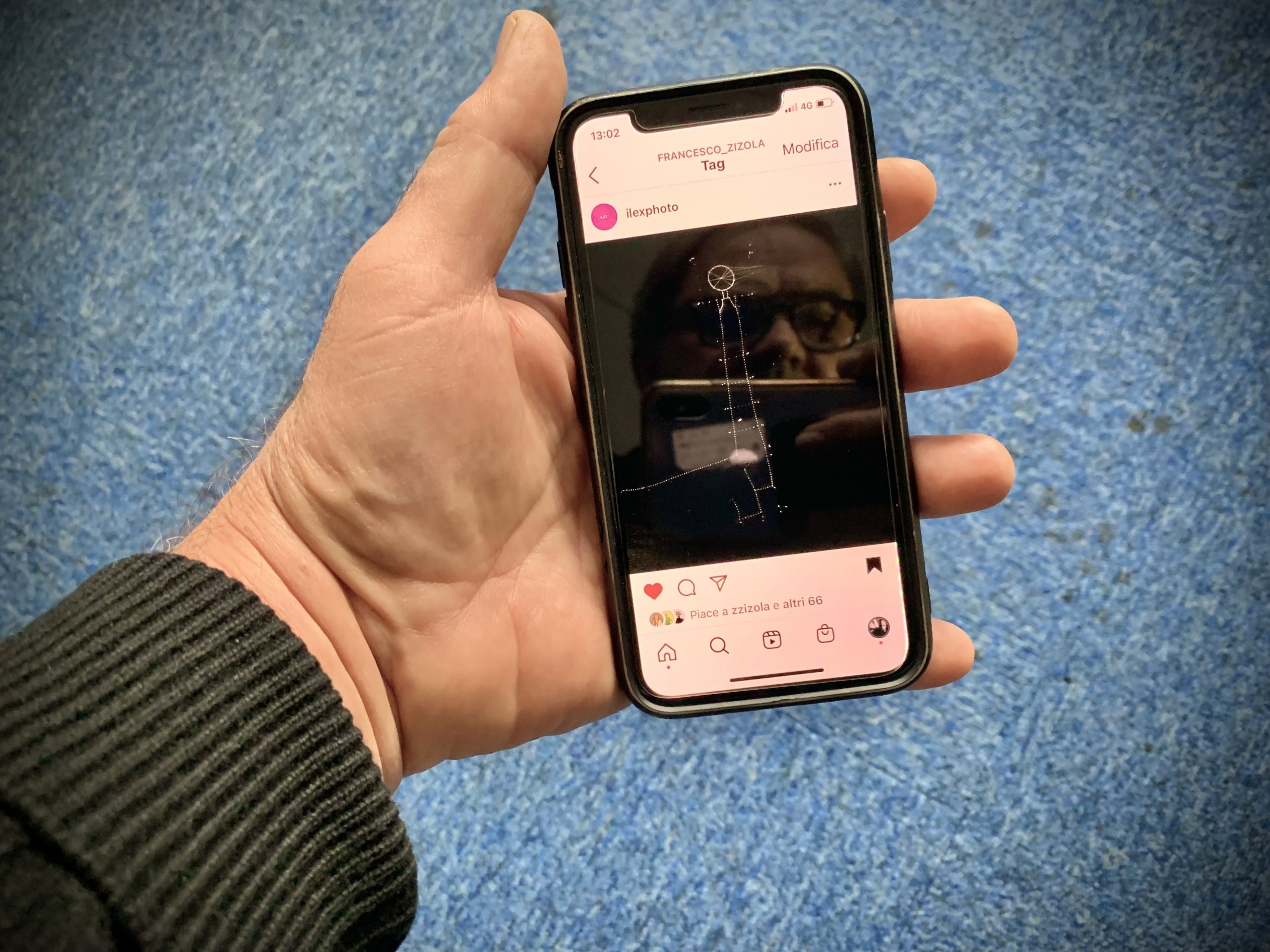 "With the NFT, you take something immaterial and transform it into an object."
-Francesco Zizola
Though each of the "thieves" in question bears some individual responsibility, they are not the ultimate target of our attention. Indeed, the monetary value of a digital image in the current paradigm is rapidly arriving at $0. This sale, and the Pix.T platform, are aiming at the entire business model and professional practices that have developed on the internet over the past two decades, driven by the world's largest technology platforms, including Google, Facebook and Instagram. 
Pix.T believes that the major tech players themselves have an interest in changing the system to allow for the best professional photographers to have full control over their work and earn a decent living. What's missing is both the technological protocol, of which NFTs are the forerunner and a broader understanding by other players in the market and the public at large. 
The series follows the NFT sale by Emily Ratajkowski "Buying Myself Back: A Model for Redistribution," another socially conscious mise en abyme, and a laudable statement about fashion models taking back control of their image and body. 
The object of "Theft" is different, and ultimately more far-reaching: as the importance of photographers reasserting control over their work in the digital era ultimately touches the full breadth of subjects that photojournalism covers, including those that continue to move the world's consciousness in the face of war and violence. 
The sale will run for one week, closing on June 19, with each photograph sold separately with earnings going to the respective photographers and NOOR, minus 25% of the net revenue to Pix.T.
This NFT sale is an opportunity to own a digital work of intellectual property that strives to capture the value of digital intellectual property. Or as Francesco Zizola put it: "With the NFT, you take something immaterial and transform it into an object." In some way, it is what photography has always been. 
READ MORE ABOUT THE COLLABORATION