NOOR x PIX·T

Collaboration 
Photo Agency
NOOR
NOOR launched in 2007 as a platform for its members to take financial control over their work and leverage the power of a group in a changing media landscape. Since then its authors have become industry leaders, producing images for large media companies and small startups, institutional clients and non-profits. Today NOOR is a global, multilingual collective of highly accomplished journalists, authors, photographers, artists and filmmakers documenting, investigating and witnessing our world; NOOR is also a foundation dedicated to visual education and public engagement.
NOOR WEBSITE
Tech Protocol
Pix·T
Pix.T is a blockchain-backed technology to drive a new digital economy for professional photography and visual storytelling. Bringing together leading technologists with photojournalists, visual creatives, international media and art market leaders, Pix.T aims to maximize the value of photographic work, ensure control and ethical practices for creators and find new market opportunities for the industry. It is being released to the public with a series of NFT sales, to be expanded into a fully integrated digital protocol with a range of solutions for professional photographers, the news media, art curators and advertisers.
PIX·T WEBSITE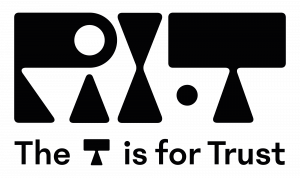 co-founder of Pix·T
Benjamin Sabbah
I've seen the business model of photojournalism implode over the past 20 years with the expansion of digital distribution and consumption. It's a technological problem that requires a technological solution, but one where photographers and the entire industry take a lead role. The power of the blockchain and the opportunity of ownership that NFTs provide are crucial components for reinventing the photography industry to again allow professional photographers, editors and curators to earn a decent living and preserve the essential role of photojournalism to document our world.
Read our Manifesto

View the entire Collection
THEFT
NOOR Photo Agency presents "Theft," a groundbreaking NFT sale to help launch a new paradigm of digital ownership and rights management for the professional photography market.
View the THEFT Collection